— What's New?—
---
This page will highlight new articles, posts, conferences, information etc. Bascially anything that is new to our site.
Keep an eye on workshops, located on the conference page, SeaChar, a Seattle based organization, has been hosting build a stove days about once a month.
$5 Helena (MT) National Forest Trees
USBI has arranged with the Helena (MT) National Forest to plant up to 2000 trees in the Cave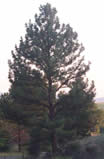 Gulch-Maudlow Tosten Fire Rehabilitation area. Depending on the variety they plant (ponderosa pine, douglas fir, lodge pole pine or spruce) this could cover five to ten acres.
Some nonprofit organizations sell trees as fundraisers and suggest charging $6 for a tree that you then have to plant yourself. We propose to sell a $5 PLANTED tree to you to give to loved ones.
When you order (please note we can't promise a specific species) you can either send your donation to us at USBI PO Box 1424 Helena MT 59624 or you can use the donate button below. If you choose the donate button please be sure to specify "Gift Tree" in the designation box. If you want us to send the recipient of the gift a card please send their complete contact info (mailing address or e-mail) to ask_us@biochar-us.org
The USBI Advisory Board has developed a set of Biochar Sustainability Protocols that promote the health of people and the planet as the process creates value. Please feel free to provide comments on these protocols at ask_us@biochar-us.org
We have added a new article, Biochar Gets Started in Hampton Roads - NASA, in conjunction with a group of master gardners, demonstrates exactly how biochar could be made and used in soils.
We have added a new page called Biochar Research where we will post articles and publications pertaining to the research of biochar production and application.
We have added a new publication, the WestCarb Biochar Report Fact Sheet.
We have added a new page called "Biochar Concerns" that will highlight people's concerns about biochar and appropriate rebuttals.
We have just added a couple of new articles; Beyond Coal: A Resilient New Economy for Appalachia, Canadian Reclamation Summer and Forest Project to Restore Castle Creek Mining Site with Biochar
Jock Gill has provided us with the plans for his TLUD Open Source Stove.